Astrophysics in higher education
The subject of astrophysics builds on a profound knowledge of physics and mathematics. Since extensive knowledge of science and mathematics is required, this branch of physics is only offered as a Master's program in Germany, and not as an independent Bachelor program.
However, astrophysics or astronomy can be chosen as a specialization or in-depth study as part of an undergraduate program at several universities in Germany. In Potsdam, you can choose astrophysics as an optional subject in the first semesters of the Bachelor program in Physics, and specialize in it later on in the program.
During your time at university, the Astrophysics Network Potsdam will enable you to gain practical or research experience in the topic at any time – by way of summer schools, field trips, job shadowing or employment as a student assistant. The University of Potsdam and the three non-university astrophysical research facilities offer a wide range of options for approaching the topic of astrophysics.
Equipped with an undergraduate degree (Bachelor in Physics or Mathematics) and a sound basic knowledge of astrophysics, you can then continue studying in Potsdam on the English-language, research-oriented Master's program in Astrophysics. Only three other universities in Germany offer a Master's program in this subject at present.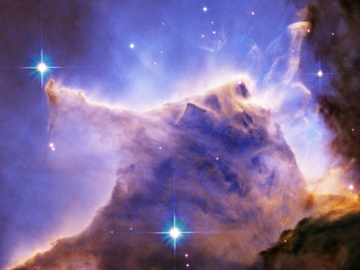 Information and services for students transferring to another university
If you have already started studying at another university in Germany or abroad, you can, of course, also transfer to Potsdam. The recognition of credits and examinations play a role when entering or transferring to our degree program, particularly if you wish to start in a higher semester. In this case, your application dossier must include an application for the recognition of academic achievements.
Before submitting your application, it is useful and advisable to have a one-on-one discussion with the specialist advisor Professor Dr. Philipp Richter at the University of Potsdam's Institute of Physics and Astronomy. Not only is he your personal contact, he will also be one of your lecturers.
If you have any other questions regarding studying and the schedule of studies that are not related to course content, a number of other services are available to help you at the University of Potsdam: those transferring to Potsdam from abroad can obtain support from the International Office. If you have any questions about how to finance your studies, accommodation, applying, etc., please do not hesitate to contact the Central Student Advisory Service. The Studentenwerk Potsdam (Student Services Organization) is also available to provide assistance in matters concerning finance, employment, insurance and residence permits.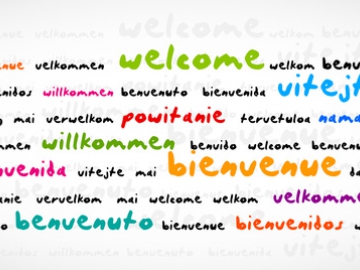 Bachelor and Master's theses
If you study physics (B.Sc./M.Sc.) or astrophysics (M.Sc) in Potsdam, you can write your Bachelor or Master's thesis at the university or at one of the cooperating non-university research institutes from the network: at the Leibniz Institute for Astrophysics Potsdam (AIP), the Deutsches Elektronen-Synchrotron (DESY) or the Max Planck Institute for Gravitational Physics (AEI). Thanks to these institutions' unique range of research topics and their international connections, you have excellent opportunities to develop your academic interests and to shape your profile in the field of astrophysics.
Once you have found a topic for your final thesis and a suitable group of researchers at one of the institutes, you will be supported and supervised by them. You will continue to be a student at the university's Faculty of Science, which will confer your degree.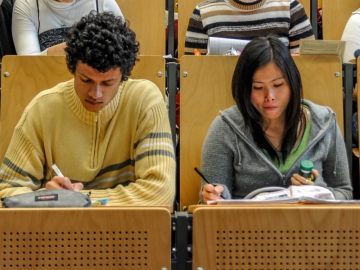 Student jobs. More than just pocket money.
Working as a student or research assistant does not only improve your finances at the end of the month, it also opens up options for the future. And it is the ideal way to combine studying with working. In the course of your work, you will learn aspects related to your studies, such as working in laboratories, handling instruments, or assisting with specific measurements or observation. In this way, you will gain insights into research, enabling you to gain initial contacts in science. Thanks to their international orientation, the four prestigious institutions of the Astrophysics Network Potsdam offer a whole host of opportunities.
Employment in academia will also make it easier for you to discover which topics you find particularly exciting, and how you wish to develop your career. And, last but not least, your good references will put you a head above the rest when it comes to entering the labor market.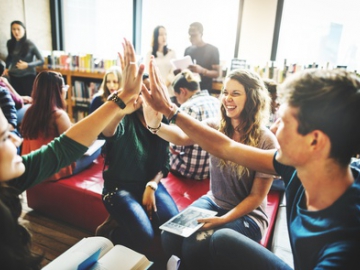 Summer Schools and laboratory classes
During your time at university, you have the option of becoming actively involved in research projects – in the form of laboratory classes, job shadowing, spring schools or summer schools. For example, DESY in Zeuthen hosts an eight-week summer school for international students of physics or another science, each year. In addition to daily work on a project with a research team, the timetable also includes lectures and on-site visits.
The University of Potsdam and AEI also offer a joint spring school for students from all over the world each year. During the semester break, participants can attend daily lectures and exchange opinions in the subsequent discussions.
Outlook: doctorate
The Astrophysics Network Potsdam offers a whole range of options for all those wanting to embark on an academic career after completing the Master's program. You can write your doctoral thesis at the University of Potsdam or at one of the non-university research institutions.
Structured doctoral training agreed jointly by the research institutions regulates doctorates. In addition, you can conduct your research work in a number of specialist Graduate Schools.